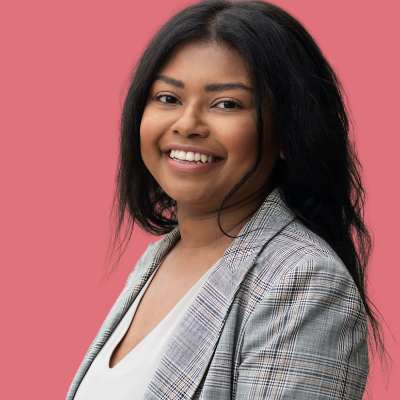 Cassie Myers
CEO @Lunaria Solutions
Cassie Myers is the founder of Lunaria Solutions, a diversity, equity and inclusion tech company providing an intuitive platform for DEI education and analytics to organizations across North America. Cassie is based out of Waterloo Region, she has her Bachelor's from the University of Waterloo in Peace and Conflict Studies and her Master's in Cultural Analysis and Social theory from Wilfrid Laurier University where she did her research on the impacts of racism and DEI initiatives on the visibility of Black women at work. In her spare time, Cassie is a volunteer at the sexual assault support center in Waterloo and a board member at YW-KW.
March 25th
All Things DEI
A Step-by-Step Guide to Implementing DEI
Stage Talk
Dynamic group (Cassie Myers, Daphne Magna, Gabriela Jordão, and Naoufel Testaouni) + experience and depth that cannot be compared = what you need to do and know before implementing DEI policies.
Indigenous Inclusion Strategies in HR
Stage Talk