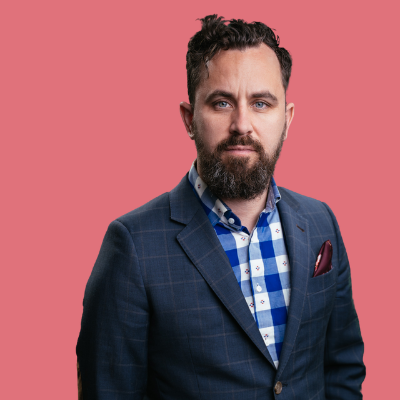 Darian Kovacs
Founder @Jelly Academy
Darian Kovacs is the Indigenous founder of Vancouver based SEO company Jelly Digital Marketing & PR and digital marketing school, Jelly Academy. He is the host of the podcast Marketing News Canada and on the board of NPower Canada. Darian lives in Fort Langley, BC with his wife and four children and likes to mountain bike, watercolour and read in his free time.
March 25th
All Things DEI
A Step-by-Step Guide to Implementing DEI
Stage Talk
Dynamic group (Cassie Myers, Daphne Magna, Gabriela Jordão, and Naoufel Testaouni) + experience and depth that cannot be compared = what you need to do and know before implementing DEI policies.
Indigenous Inclusion Strategies in HR
Stage Talk