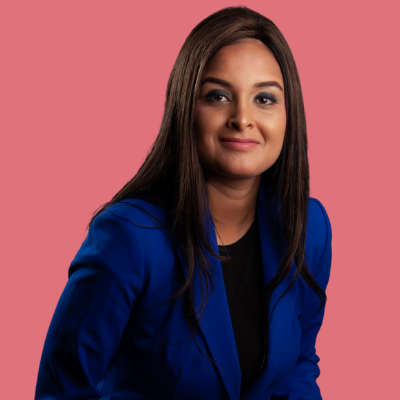 Fatima Zaidi
Founder & CEO @Quill Inc
Fatima Zaidi is the CEO and Founder of Quill Inc. a full-service podcasting hosting platform and production agency that supports brands in launching their podcasts. As a member of the National Speakers Bureau, Fatima has spoken at various events around the world on media and tech trends leading her to keynote on world stages alongside speakers like Gary Vaynerchuk. In addition to being a commentator for BNN Bloomberg on the challenges that female and BIPOC founders face in entrepreneurship, she is a frequent contributor to publications including The Globe and Mail, and Huffington Post, and has also been featured in publications like Forbes and Entrepreneur. Over the past few years she has won two Top 30 under 30 awards, the Young Professional of the Year by Notable Life, Veuve Clicquot's Bold Future Award, The Women in Content Marketing Award, and one of Flare Magazine's Top 100 Women.
Outside of entrepreneurship, Fatima is Co-Chair of the #Tech4SickKids council for SickKids Hospital which is the second-largest pediatric research hospital in the world. She is on track to raise 25 million dollars to build a new emergency wing of the hospital, as well as fund some of the world's biggest data and AI projects.
March 24th
All Things People Operations
Hiring and Onboarding Gen-Z and Recent Graduates
Stage Talk
As Gen Z (virtually) step into the office, Erin Bury, Eliana Bravos and Jeff Waldman lead you through must-knows when hiring Gen Z: their motivations and supports you can set up to help everyone adjust to today's complex multi-generational workforce.
Building an Anti-Bias and Inclusive Hiring and Retention Process
Stage Talk
Are you having trouble attracting diverse talent? Fatima Zaidi, Laura McGee, and Fiona Lake Waslander will highlight why startups struggle with inclusive hiring and what should be included in your company's hiring process to address it.