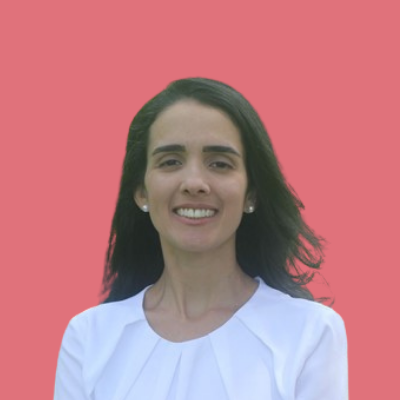 Gabriela Jordão
Diversity, Equity & Inclusion Manager @Hootsuite
Gabriela Jordão (she/her) | Diversity, Equity and Inclusion Manager: Hootsuite Gaby is the Diversity, Equity and Inclusion Manager at Hootsuite where she drives and manages Hootsuite's DE&I strategy. Since joining the organization in November 2020, Gaby has been working on enhancing and improving the DE&I programs already established and evolving the program to meet the changing needs of Hootsuite's employees and business. Gaby is a key member of Hootsuite's leadership team where she focuses on driving better diversity practices through every part of working at Hootsuite, and fostering an inclusive employee experience for everyone.
Gaby is an experienced HR professional with a demonstrated history of working in Technology as well as other industries in Canada and globally. She is skilled in global Human Resources, DE&I, people development, leadership, program management, performance management, and HR technology. In her different roles, she has implemented programs and policies ensuring scalability, sustainability, effectiveness and inclusiveness.
Gaby has more than 10 years of professional experience having held several regional and global leadership roles. Prior to her role at Hootsuite, Gaby led DE&I at Home Depot Canada and Dell Technologies, where she supported more than 5 countries in Latin America.
March 25th
All Things DEI
A Step-by-Step Guide to Implementing DEI
Stage Talk
Dynamic group (Cassie Myers, Daphne Magna, Gabriela Jordão, and Naoufel Testaouni) + experience and depth that cannot be compared = what you need to do and know before implementing DEI policies.
Indigenous Inclusion Strategies in HR
Stage Talk