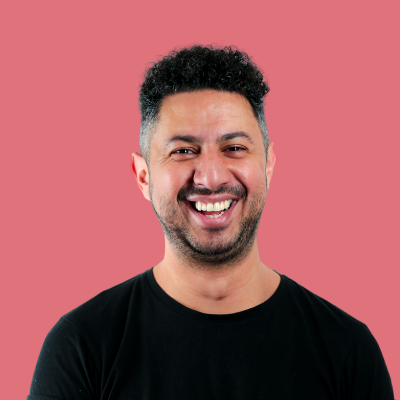 Naoufel Testaouni
Co-Founder CEO @Queertech
Naoufel started his career in the non-profit sector as General Manager for AIESEC in Morocco, which provides young people with leadership development and cross-cultural global internships. He later transferred to the AIESEC United States in New York City and managed the expansion to Bahrain, Qatar, and the UAE through a US government grant of over $1 million. He then took on the interim COO's role and managed a team of 10 people with a budget of $4 million.
Naoufel joined Microsoft Middle East and Africa as Regional Program Coordinator, managing the Microsoft Software Donation Program for internet safety and security. He also managed relationships with crucial Microsoft partners in the region, like the World Bank and the United States Agency for International Development. After two years at Microsoft, Naoufel moved to Montreal to join tech startups. He started at TandemLaunch Technologies, where he built relationships with university tech transfer offices around the world. At his last company, Naoufel was Head of Business Development at Local Logic.
Today, Naoufel is the co-founder and CEO of QueerTech, an organization that aims to Queer The Tech Ecosystem by breaking down barriers, creating spaces, and connecting communities to support and empower LGBTQ2S+ people to thrive.
March 25th
All Things DEI
A Step-by-Step Guide to Implementing DEI
Stage Talk
Dynamic group (Cassie Myers, Daphne Magna, Gabriela Jordão, and Naoufel Testaouni) + experience and depth that cannot be compared = what you need to do and know before implementing DEI policies.
Indigenous Inclusion Strategies in HR
Stage Talk