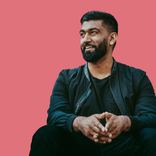 Hamza Khan
Future of Work Expert, Best-Selling Author, Global Keynote Speaker
@
hamzak.com
Hamza Khan is a multi-award-winning marketer, bestselling author, and global keynote speaker whose TEDx talk "Stop Managing, Start Leading" has been viewed over two million times.
He shares actionable insights on resilience, productivity, and leadership to help people and organizations thrive in the future of work.
Through his consulting, writing, teaching, and speaking, Khan empowers people and businesses to transform ideas into action.
From New York to Singapore, from Los Angeles to Sydney, Khan is a global thought leader who has spoken to hundreds of audiences across many industries, in numerous countries.
His clients have included some of the world's most dynamic companies and organizations, including PepsiCo, LinkedIn, Deloitte, PwC, Trivago, and over 100 colleges, and his insights have been featured by notable media outlets such as VICE, Business Insider, and The Globe and Mail.
He is also the author of Amazon bestseller The Burnout Gamble: Achieve More by Beating Burnout and Building Resilience.
Khan works alongside young people and new talent as Managing Director of Student Life Network, Canada's largest and most comprehensive education resource platform, which reaches over 2.7 million students.
He is also the co-founder of Splash Effect, a boutique marketing & creative agency, as well as SkillsCamp, a soft skills training company.
As an educator, he is currently an instructor at Seneca College and Ryerson University, teaching courses on digital marketing and social media.
💥 Rehumanizing Workplaces: Reimagining Employee Engagement As A Business Strategy
StageTalk

—
According to Gallup, employee disengagement has reached an all-time high, costing the global economy over $7.7 trillion annually. As it stands, the modern workplace needs to be fixed.
In this timely session, attendees of All Things People 2023 will learn that by embracing a more human-centric approach to work, they can supercharge their engagement, sustain their productivity for the long haul, and ultimately thrive in the increasingly uncertain future of work. In this personal, humorous, and actionable session, attendees will learn that by "rehumanizing" the workplace, inclusive and sustainable growth is not only possible—it's a direct outcome.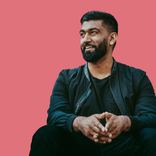 Hamza Khan
Future of Work Expert, Best-Selling Author, Global Keynote Speaker @ hamzak.com
More event details coming soon!