Agenda
A packed day of keynotes, workshops, stage talks, and networking with peers and pros navigating new ways to bring the best out in ourselves and our teams.
Whether you join us in-person at Toronto Metropolitan University or online, sessions are organized around the employee life-cycle, from on-boarding, through engagement, to growth, and beyond.
Can't attend all events? After the conference, you'll have access to the sessions sent to you via our learning platform.
Stay tuned–we're adding speakers and sessions weekly
📍 Toronto Metropolitan University
63 Gould St, Toronto, ON M5B 1E9
🎤 Opening Remarks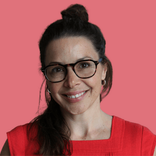 Gina Patterson
Chief Programs Officer @ Venture for Canada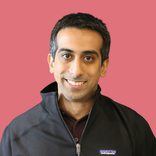 Arif Khimani
President & COO @ MobSquad
🚀 Gen-Z Leaders: Innovating for an Inclusive Future
Panel

—
From "Inclusi-ventures" to "Relation-ships", three diverse and inspiring Gen-Z leaders are set to take you on a journey of innovation and collaboration at this must-attend panel. Get ready to be inspired and equip yourself with the tools you need to lead the next gen of changemakers.
🙌 Breaking Down Barriers: A Blueprint for Hiring
Panel

—
Ready to shake up your hiring process? Join us for a panel discussion featuring Neurodiversity Specialist, Sydney Elaine Butler, Founder & CEO of Feminuity, Dr. Sarah Saska and 2SLGBTQI+ Consultant, Loren Christie as they dive into the key ingredients for creating an inclusive and accessible workplace. Get ready to learn how to attract, retain, and onboard diverse talent with confidence.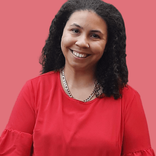 Sydney Elaine Butler
Founder @ Accessible Creates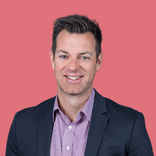 Loren Christie
Director of Business Development & Strategy @ Canada's LGBT+ Chamber of Commerce (CGLCC)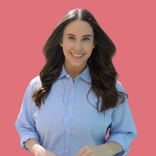 Dr. Sarah Saska, PhD, MA, BAH
Co-Founder & CEO @ Feminuity
🔮 #FutureofWork
StageTalk

—
Join us for an inspiring talk on the rapidly changing landscape of work, where we'll explore the latest trends in workplace technology, talent and people management. In this engaging session, you'll gain practical tools and expert insights to help you thrive in the dynamic and evolving #FutureofWork.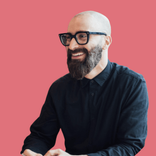 Simon Mhanna
Founder & Certified Coach @ Simon Mhanna Coaching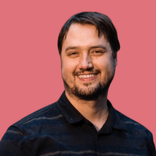 Andrew Bieler
Director, Partnerships & Experiential Learning @ Business + Higher Education Roundtable (BHER)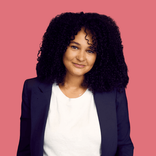 Lucie Jeffers
Chief Strategy Officer @ Canada Learning Code
📢 De-Mystifying Quiet Quitting
Workshop

—
Don't let quiet quitting speak volumes about your workplace culture! Join us for 'De-Mystifying Quiet Quitting' and turn up the volume on employee satisfaction. Get ready for this workshop with Jeff Waldman and Susy Martins who will equip you with practical strategies to make your workplace culture stand out — loud and proud.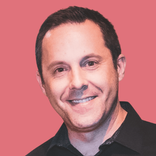 Jeff Waldman
Founder & Principal @ ScaleHR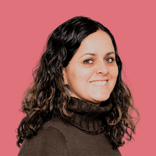 Susy Martins
Founder & CEO @ Advise2Rise
🌱 Integrating ESG into your Startup's DNA
Workshop

—
Join Karen Craggs-Milne, an award-winning advisor on equality and sustainability, as she shows you how to align your business values with action, and elevate your startup to new heights of purpose and impact. Don't miss this chance to "ESG-valuate" your business and become a leader on the quest for a brighter future.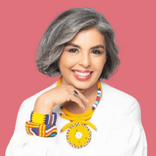 Karen Craggs-Milne
Vice President, ESG @ Thought Exchange
✨ From Values to Value: Creating a Culture of Learning for All Gens
Workshop

—
Ready to Riipen your workplace culture? Join us for an interactive workshop with Riipen on building a value-based culture while encouraging learning across all generations. Learn from industry experts, gain practical strategies, and create a culture of growth and innovation that inspires your team to succeed.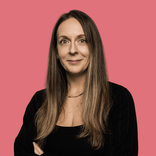 Sarah Blackmore
Vice President, Operations @ Riipen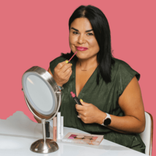 Jenn Harper
Founder & CEO @ Cheekbone Beauty Cosmetics
🧡 Helping the World See Indigenous Faces
Join Jenn Harper, the multi-award winning social entrepreneur as she takes you through the creation of Cheekbone Beauty and why representation matters. Cheekbone Beauty aims to help every Indigenous person see and feel their value in the world while developing sustainable colour cosmetics that won't end up in a landfill.
Jenn Harper is an Anishinaabe woman and is a member of the Northwest Angle #33 First Nation in Kenora, ON. Throughout her life, Jenn has struggled with accepting her Indigenous roots. She was estranged from her Indigenous family for much of her child and adult life. After learning about her grandmother's experience in residential school, she understood how her family was affected by generational trauma. Harper has been making a name for herself in the beauty industry for a number of years but gained popularity quickly after appearing on CBC's hit show, Dragon's Den in 2019. Since her appearance on the show, Jenn has been featured as Chatelaine's "Woman of the Year in 2019", Canadian Business's "2022 New Innovator's List", and Entrepreneur Magazine's "100 Women of Influence in 2022" list.
🤔 Emojis Vs. Ellipsis... Bridging the Multigenerational Communication Gap
Workshop

—
Lost in translation with your multigenerational team? 😕 In today's remote work world, clear and effective communication is more important than ever. Join League of Innovators for a fun-filled workshop that'll teach you how to overcome communication barriers and empower entrepreneurial leaders of all ages. Don't miss out on this opportunity to level up your communication game, boost team productivity, and leave feeling like... 😎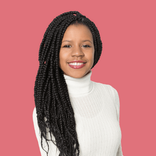 Melissa Allen
Executive Director @ League of Innovators
🌎 Our Work-from-Anywhere Future: A Fireside Chat with Harvard Business School Professor Prithwiraj Choudhury
Fireside Chat

—
The global pandemic has forever changed the future of work and has made remote work a standard practice for most organizations. While companies are experiencing many benefits from having a distributed workforce, like access to global talent and lower real estate costs, they are also facing unique challenges, such as how to maintain a strong culture and how to build working relationships virtually. In fact, many companies are mandating a return to work, either through a hybrid model or by expecting teams to return to offices full time.
Join MobSquad President & COO Arif Khimani and Harvard Business Professor and thought leader on remote work Prithwiraj Choudhury as they share best practices and lessons learned from their work with and research of organizations navigating a work-from-anywhere future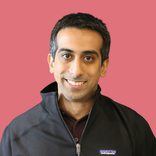 Arif Khimani
President & COO @ MobSquad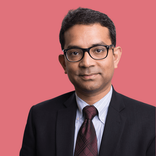 Prithwiraj Choudhury
Lumry Family Associate Professor @ Harvard Business School
😌 Safe, Strong, and Resilient: Building Mental Fitness in the Workplace
Workshop

—
Join Dr. Jackie Kinley of Atlantic Institute for Resilience in a powerful workshop exploring the intersection of resilience and psychological safety, and how to build mental fitness and well-being in individuals, teams, and organizations.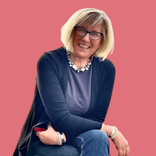 Dr. Jackie Kinley
Founder & CEO @ AIR
⭐ Recruiting All-Stars: How to Build a Winning Team with Campus Recruiting
Workshop

—
Looking to hire your next superstar? ⭐ Brought to you by Propel Campus, CEO Raasil Khan will share his expert insights on leveraging campus recruitment to attract top talent. In this session, you'll learn practical strategies for building a winning team and creating a culture of excellence.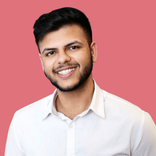 Raasil Khan
Co-Founder & CEO @ Propel
💥 Rehumanizing Workplaces: Reimagining Employee Engagement As A Business Strategy
StageTalk

—
According to Gallup, employee disengagement has reached an all-time high, costing the global economy over $7.7 trillion annually. As it stands, the modern workplace needs to be fixed.
In this timely session, attendees of All Things People 2023 will learn that by embracing a more human-centric approach to work, they can supercharge their engagement, sustain their productivity for the long haul, and ultimately thrive in the increasingly uncertain future of work. In this personal, humorous, and actionable session, attendees will learn that by "rehumanizing" the workplace, inclusive and sustainable growth is not only possible—it's a direct outcome.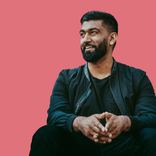 Hamza Khan
Future of Work Expert, Best-Selling Author, Global Keynote Speaker @ hamzak.com
More event details coming soon!
💪 Managing Multi-Gen Teams with Startup Canada
Workshop

—
Unlock the potential of your multi-generational team with Startup Canada! In this dynamic workshop, we'll tackle the common mistakes Canadian startups make when leading multigenerational teams. Whether you're managing Baby Boomers, Gen X, Millennials or Gen-Z, each generation brings its unique strengths and challenges. Our speakers will show you how to harness the power of diversity and leverage the best of every generation, from A-Z.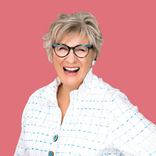 Wendy Mayhew
Author | Podcast Host | Founder @ WISE
🍸 Cinq À Sept
Network

—
Join us for an exclusive and intimate cinq à sept, where you'll enjoy fine food and drinks, mingle with esteemed conference speakers and guests, get your books signed, and create valuable connections in-person!