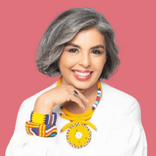 Karen Craggs-Milne
A proud Kenyan-Canadian, Karen is a Top 100 Canadian Professionals 2020 (June 2020), a #GlobalLinkedInSuperhero (June 2020), an Obama White House recognized Gender Equality Changemaker (June 2016) and Canadian Global Goodwill Ambassador (Jan 2018).
A recognized Global Game Changer, Karen is a leading expert and "go-to person" for organizations who are serious about "getting equality work right". She helps her clients move from talking to walking the talk.
A true global equality influencer, she has a rich Intl network of 7000+ EDI practitioners.
Karen advises, trains and works with private sector, government, not-for-profit, academia, local communities and professionals to promote gender equality, diversity, inclusion & accessibility - in Canada & overseas.
Founder of the AIMS African Women in STEM Initiative (AIMSWIS) (2016), she has helped raise over $100 million to build STEM capacity in Africa and has impacted millions of women, men and children through programs she has helped design, implement and support during her 20 year global career.
🌱 Integrating ESG into your Startup's DNA
Workshop

—
Join Karen Craggs-Milne, an award-winning advisor on equality and sustainability, as she shows you how to align your business values with action, and elevate your startup to new heights of purpose and impact. Don't miss this chance to "ESG-valuate" your business and become a leader on the quest for a brighter future.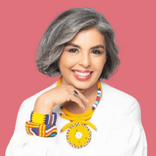 Karen Craggs-Milne
Vice President, ESG @ Thought Exchange