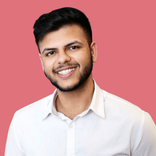 Raasil Khan
Raasil Khan is the Co-Founder and CEO of Propel, a platform revolutionizing campus recruitment while increasing access to relevant opportunities for students.
As a young professional, Raasil has already had a diverse range of experiences in both the corporate and academic worlds. After completing a year-long internship at Scotiabank in various technical positions, Raasil went on to complete a bachelor's degree in Life Science from Queen's University, where he also completed a Masters in Management from the Smith School of Business.
During his final year at university, Raasil worked part-time in campus recruitment at Scotiabank, where he began to develop the ideas that would eventually lead to the creation of Propel. When the Covid-19 pandemic hit, Raasil left his job to focus on a number of related ideas aimed at improving the student experience, ultimately leading to the development of Propel, which they have been working on for the last two years.
With a keen eye for innovation and a passion for improving the lives of students, Raasil is well-positioned to help others in the industry build effective campus recruitment programs that will help them achieve their goals.
⭐ Recruiting All-Stars: How to Build a Winning Team with Campus Recruiting
Workshop

—
Looking to hire your next superstar? ⭐ Brought to you by Propel Campus, CEO Raasil Khan will share his expert insights on leveraging campus recruitment to attract top talent. In this session, you'll learn practical strategies for building a winning team and creating a culture of excellence.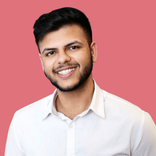 Raasil Khan
Co-Founder & CEO @ Propel