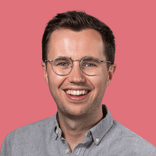 Scott Stirrett
Scott is the Founder and CEO of Venture for Canada (VFC), a national charity that fosters entrepreneurial skills and mindsets in young Canadians. VFC's programs recruit, train, and support young Canadians to work at Canadian startups and small businesses. Through these programs, young people gain the skills, networks, and experiences to be more entrepreneurial, which is the ability to identify and act upon opportunities to create value for others.
In 2022, VFC had an annual operating budget of approximately $15 million, 35 full-time employees, and 3,700 young people participated in its programs. VFC's supporters include Employment and Social Development Canada, The RBC Foundation, TD Bank, The Hunter Family Foundation, and many individual donors.
Originally from Dartmouth, Nova Scotia, Scott is a graduate of Georgetown University's School of Foreign Service. Immediately after graduating from Georgetown, Scott worked at Goldman Sachs Inc. in New York City.
Scott's recognitions include being named as the 2018 Telus LGBTQ Innovator of The Year by The Inspire Awards, a 2019 Young Impact Leader by Future of Good, a 2022 Changemaker by The Globe and Mail, and a 2022-2023 Action Canada Fellow by The Public Policy Forum.
Scott has been featured in The Washington Post, The National Post, Forbes, Future of Good, The Chronicle Herald, and The Georgia Straight. He has also appeared as a commentator on CBC News Network and BNN Bloomberg and has written over a dozen op-eds for The Globe and Mail.