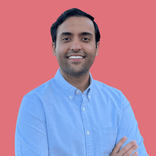 Afraj Gill
Afraj Gill is an entrepreneur and investor. He was previously a Partner at On Deck, where he helped build and lead On Deck Scale, a global community of 270 founders representing 31 countries and $10B in collective capital raised from many of the world's top investors. At On Deck, Afraj invested in and supported dozens of founders backed by the company's $100M accelerator fund. Before On Deck, Afraj was a Director at the Royal Bank of Canada's ventures arm and a venture-backed founder of Drop Mobility, which continues to operate in 20+ cities and aims to positively impact the planet by promoting the shift from cars to smaller electric fleets. Afraj started his career at Google and Georgian Partners-backed Nova. He is an active angel investor and serves as an executive coach and advisor to companies from the seed stage through pre-IPO.
📈 All Things Founders
Lunch time! Indulge in some food for thought during this AMA Fireside Chat with Afraj Gill. Uncover the secrets of scaling companies, building strong founder communities and leading with impact as Afraj dishes on his experiences and insights as a former venture-backed founder and early-stage investor.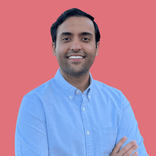 Afraj Gill
Former Partner @ On Deck