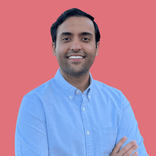 Afraj Gill
Afraj Gill is an entrepreneur and investor. He was previously a Partner at On Deck, where he helped build and lead On Deck Scale, a global community of 270 founders representing 31 countries and $10B in collective capital raised from many of the world's top investors. At On Deck, Afraj invested in and supported dozens of founders backed by the company's $100M accelerator fund. Before On Deck, Afraj was a Director at the Royal Bank of Canada's ventures arm and a venture-backed founder of Drop Mobility, which continues to operate in 20+ cities and aims to positively impact the planet by promoting the shift from cars to smaller electric fleets. Afraj started his career at Google and Georgian Partners-backed Nova. He is an active angel investor and serves as an executive coach and advisor to companies from the seed stage through pre-IPO.
📈 All Things Founders: From Start-Up to Scale-Up
Lunch time! Indulge in some food for thought with Afraj Gill and Andrew Goldner. Uncover the secrets of scaling companies, building strong founder communities and reducing time to get investment-ready for your Series A with two of the industry's most experienced go-to-market experts for all of your burning questions during this AMA Fireside Chat.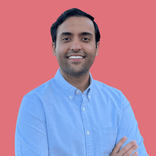 Afraj Gill
Former Partner @ On Deck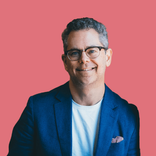 Andrew Goldner
Co-Founder, CEO @ GrowthX