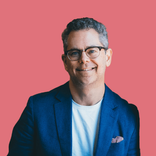 Andrew Goldner
Andrew is a Founding Partner of GrowthX, a pre-Series A venture fund that he started in Silicon Valley with three other go-to-market experts.
GrowthX has sequenced the path to product-market fit to help their founders reduce the time it takes to get investment-ready for their Series A and retain more ownership along their journey. They partner with accelerators, tech hubs, economic development agencies and co-investors to give their founders that same unfair advantage They do this to generate reliable insights and earn the opportunity to invest.
Andrew has been in the technology sector since 1998, based in New York City, Hong Kong, Singapore, Palo Alto and Nashville. Andrew began his career in technology as a lawyer for the early Internet pioneers in Search (Alta Vista and Yahoo), AdTech (DoubleClick), SaaS (Salesforce) and others while practicing law. He left private practice at Skadden Arps to join DoubleClick leading up to the Google acquisition and then co-founded a financial news business at Thomson Financial leading to the Reuters acquisition. He then served as Publisher of Reuters News and then Co-Founder and Managing Director of the company's legal media business in Asia Pacific and the Middle East.
In Silicon Valley, Andrew was early at Guidespark, an employee communication SaaS startup, and BrightTalk, a content marketing SaaS startup. He then co-founded GoodMoney to democratize high-performance, values-based investing. During that "wonderful learning opportunity," Andrew met his current partners and co-founded GrowthX.
Andrew is a Kauffman Fellow, Regional Board Member of Venture for America, and a Mentor at Endeavor, Alchemist Accelerator and Galvanize. Andrew is a visiting lecturer at Vanderbilt's Owen Graduate School of Management where he teaches two popular multi-day seminars: Entreprenurial Sales and Venture Capital. Andrew received his undergraduate degree from the University of Cincinnati and his law degree from Georgetown University.
📈 All Things Founders: From Start-Up to Scale-Up
Lunch time! Indulge in some food for thought with Afraj Gill and Andrew Goldner. Uncover the secrets of scaling companies, building strong founder communities and reducing time to get investment-ready for your Series A with two of the industry's most experienced go-to-market experts for all of your burning questions during this AMA Fireside Chat.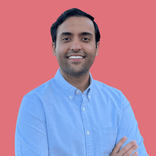 Afraj Gill
Former Partner @ On Deck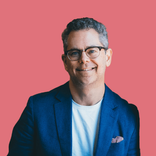 Andrew Goldner
Co-Founder, CEO @ GrowthX