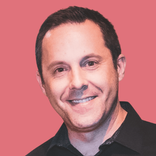 Jeff Waldman
Jeff Waldman is the Founder and Principal at ScaleHR, a boutique consultancy that works with growing tech SMBs to scale their HR and Talent operations. ScaleHR's growing client base resides in Canada, the United States, Australia, and the UK. Specific expertise areas include HR strategy, employee engagement and employee wellbeing, HR and Recruitment technology implementation and adoption, leadership development, employer branding and recruitment strategy.
His 20+ year career in HR leadership has taken him to work with startups to multi-national corporations across the globe in all facets of HR. He is also the Founder of SocialHRCamp, HR Leaders Collective and DisruptHR Toronto, co-organizer of DisruptHR Vancouver, and is a relentless supporter of other initiatives, events and projects that support the broader tech community.
Jeff is an avid blogger and speaker and has spoken at dozens of HR conferences throughout North America such as the Louisiana State SHRM Conference, Illinois State SHRM Conference, HR Technology Conference, SHRM Annual Conference, HRPA Annual Conference, Canadian Virtual HR Conference, HR Tech Summit Canada, FuelHR, Canadian Employer Branding Summit, Retail HR Conference, Achievers Customer Experience Conference, Recruitment Innovation Summit, UBC Imprint, and HR Metrics Summit Canada.
**Speaking topics have included the following: **
Building diverse, inclusive and equitable organizations.
Leveraging social media within HR and Recruitment.
How to align your employer brand from the inside out.
Successfully engaging your employees in a virtual world.
The impact of technology on the business of HR.
The impact of technology on workplace culture.
The world of work has changed. How you scale HR is through technology.
Social data - the impact of social media on recruitment.
Originally from Vancouver, Jeff is currently living in the north part of the Greater Toronto Area with his amazing wife and three awesome young boys with whom he spends his personal time. He also coaches his kids' sports teams and is an avid hockey player and snowboarder.
📢 De-Mystifying Quiet Quitting
Workshop

—
Don't let quiet quitting speak volumes about your workplace culture! Join us for 'De-Mystifying Quiet Quitting' and turn up the volume on employee satisfaction. Get ready for this workshop with Jeff Waldman and Susy Martins who will equip you with practical strategies to make your workplace culture stand out — loud and proud.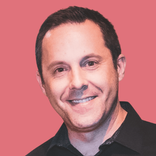 Jeff Waldman
Founder & Principal @ ScaleHR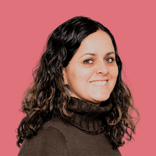 Susy Martins
Founder & CEO @ Advise2Rise