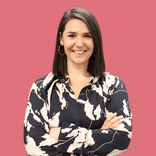 Kayla Isabelle
Kayla Isabelle is the Chief Executive Officer at Startup Canada, the gateway to Canada's entrepreneurial ecosystem. Startup Canada's mission is to connect Canada's entrepreneurs with the tools, community, and support they need to start and build their businesses. Kayla has dedicated her career to supporting entrepreneurs, and is passionate about leveraging the power of storytelling in the business community, particularly for women entrepreneurs as the host of the Startup Women Podcast.
Kayla is the Founding Executive Director of the Innovators and Entrepreneurs Foundation, Board Member at the Ottawa Board of Trade, Past-President of the International Association of Business Communicators (IABC) Ottawa Chapter, Board Member at StartUP Sault Ste. Marie, and a former Board Member of the Canadian Public Relations Society (CPRS). Kayla sits on the Allied for Startups Continental Council, and supports international communities including SXSW, the Tanzania Tourist Board, and Startup Bridge in India. With a passion for mentorship, Kayla serves as a Mentor for the Founder Institute, "How to Change the World" Charity, IABC Members Connect, Carleton University Network, Algonquin College and Ottawa Community Immigrant Services Organization (OCISO). Kayla has also worked as a Coach at the World Skills Employment Centre for newcomers to Canada, and as a Volunteer with the Darkness into Light Suicide Prevention initiative.
Kayla has been awarded the 2022 Top Forty Under 40 recognition by the Ottawa Business Journal, and Ottawa Board of Trade, RBC's 2022 Canadian Women Entrepreneur Awards Finalist Social Change Award: National Impact, 2021 RevolutionHer™ "Impact in Leadership Award", the 2021 Woman of Inspiration "Authentic Leader Award" by the Universal Women's Network, "Best Business Support Organization" by CanadianSME Magazine, StartupBeat's 20 Under 50 Female Leaders In Tech, and is a 13x Award Winning IABC Leader, including "International Chapter of the Year" recipient in 2022.
💪 Managing Multi-Gen Teams with Startup Canada
Workshop

—
Unlock the potential of your multi-generational team with Startup Canada! In this dynamic workshop, we'll tackle the common mistakes Canadian startups make when leading multigenerational teams. Whether you're managing Baby Boomers, Gen X, Millennials or Gen-Z, each generation brings its unique strengths and challenges. Our speakers will show you how to harness the power of diversity and leverage the best of every generation, from A-Z.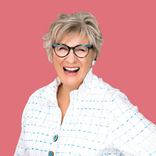 Wendy Mayhew
Author | Podcast Host | Founder @ WISE