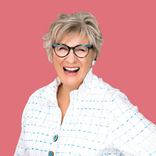 Wendy Mayhew
Author | Podcast Host | Founder
@
WISE
Wendy Mayhew is an author, speaker and entrepreneur, with more than 40 years' experience successfully launching and managing businesses across Canada. She pioneered new practices in the real estate, wine and education sectors and founded the communications agency Mayhew & Associates, which grew to sales of $3 million with only one employee.
Based on her own experience—and after seeing the need for practical business support amongst older demographics—Mayhew launched WISE: Seniors in Business to support entrepreneurs through panels, online resources and the 50 over 50 Awards.
Wendy also hosts the CrossGen Founders Podcast, where she speaks to businesses with founders of different age groups on how they work together to start and run successful businesses. https://wisentrepreneur.com/
💪 Managing Multi-Gen Teams with Startup Canada
Workshop

—
Unlock the potential of your multi-generational team with Startup Canada! In this dynamic workshop, we'll tackle the common mistakes Canadian startups make when leading multigenerational teams. Whether you're managing Baby Boomers, Gen X, Millennials or Gen-Z, each generation brings its unique strengths and challenges. Our speakers will show you how to harness the power of diversity and leverage the best of every generation, from A-Z.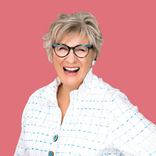 Wendy Mayhew
Author | Podcast Host | Founder @ WISE