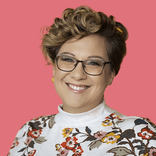 Myriane Ouellette
If anyone understands what it takes to create an engaging and productive workplace culture, it's Myriane Ouellette. Myriane is the founder and CEO of O Strategies, a Canadian management consulting firm. Coach, teacher, holistic leadership trainer, and complex system facilitator, she is an expert in human-centered and holistic leadership.
Always leading with purpose and humanity, Myriane's main purpose is to transform the way our society values the contribution of individuals to the workplace. She speaks and writes about constant change and the power of adaptability and resilience. Having worked for organizations and institutions where she felt undervalued, she knew that she had to take charge of herself and shift the dialogue surrounding workplace culture by launching her own business.
With a growing sensitivity towards others and the societal problems that organizations and institutions face, Myriane developed her social enterprise model that puts collective wisdom at the forefront of her business while prioritizing people, the planet, and prosperity equally.
🔓 Retention Hack: Don't Leave Your Culture to Chance
Panel

—
Unlock the keys to an intentional and impactful company culture. Join our expert panelists as they share top retention strategies that guarantee long-term success. Discover how to cultivate a People-First environment that ignites employee engagement, boosts productivity, and fuels employee satisfaction. Don't leave your company culture to chance, leave it to the experts!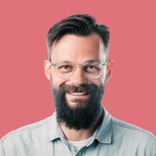 Noah Warder
Head of People @ Guusto
Roland Mascarenhas
Startup Advisor, Thought Leader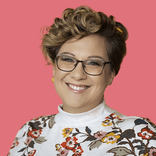 Myriane Ouellette
Founder & CEO @ O Strategies