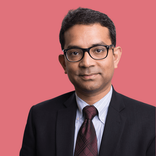 Prithwiraj Choudhury
Prithwiraj (Raj) Choudhury is the Lumry Family Associate Professor at the Harvard Business School. He was an Assistant Professor at Wharton prior to joining Harvard. His research is focused on studying the Future of Work, especially the changing Geography of Work. In particular, he studies the productivity effects of geographic mobility of workers, causes of geographic immobility and productivity effects of remote work practices such as 'Work from anywhere' and 'All-remote'. He is an Associate Editor at Management Science.
His research has been published in Management Science, Organization Science, Strategic Management Journal, Research Policy, Review of Financial Studies, Journal of Law Economics and Organization, Harvard Business Review, and has been cited in Freakonomics, BBC, Bloomberg Businessweek, CNBC, PBS, New York Times, The Wall Street Journal, Washington Post, NPR All Things Considered, Forbes, WIRED, Inc., Times of India, Globe and Mail, El Pais, and India Today Television among other outlets. He earned his Doctorate from Harvard, and has Degrees from the Indian Institute of Technology and Indian Institute of Management. Prior to academia, he worked at McKinsey & Company, Microsoft and IBM
🌎 Our Work-from-Anywhere Future: A Fireside Chat with Harvard Business School Professor Prithwiraj Choudhury
FiresideChat

—
The global pandemic has forever changed the future of work and has made remote work a standard practice for most organizations. While companies are experiencing many benefits from having a distributed workforce, like access to global talent and lower real estate costs, they are also facing unique challenges, such as how to maintain a strong culture and how to build working relationships virtually. In fact, many companies are mandating a return to work, either through a hybrid model or by expecting teams to return to offices full time.
Join MobSquad President & COO Arif Khimani and Harvard Business Professor and thought leader on remote work Prithwiraj Choudhury as they share best practices and lessons learned from their work with and research of organizations navigating a work-from-anywhere future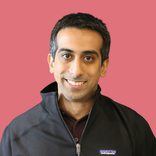 Arif Khimani
President & COO @ MobSquad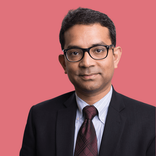 Prithwiraj Choudhury
Lumry Family Associate Professor @ Harvard Business School