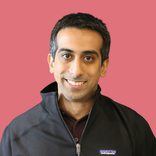 Arif Khimani
Arif is the President & COO of MobSquad, an innovative Canadian company that helps solve the substantial and growing technology talent shortage. Arif brings over 12 years of experience to the MobSquad team, including senior roles at both Amazon and Procter & Gamble.
Previous to joining MobSquad, Arif led Operations Finance for Amazon in Western Canada, where he oversaw annual revenue growth of over 70% for Amazon Canada. Prior to working at Amazon, Arif was a Senior Financial Analyst at Procter & Gamble supporting both brand management and sales teams. He led finance on the Shoppers Drug Mart and Loblaws team, where he was a key member of the P&G negotiation group after Loblaws acquired Shoppers Drug Mart. While at Procter & Gamble, Arif also served as the P&G Charitable Campaign CFO, which delivered over C$4.5 million to partner charitable organizations over three years.
Arif is currently involved as an Alumni Facilitator and Advisor at the University of British Columbia, where he co-facilitates weekend sessions for undergraduate commerce students. The weekend sessions are led by University of British Columbia alumni and are designed to help fourth-year students better prepare for beginning their career after university. Arif is also currently an Advisor to The Logic, a digital media publication focused on the innovation economy.
Arif holds a BCom with Honours from the University of British Columbia, where he received the Odlum Brown Leadership Award and the Commerce Undergraduate Society Honourable Service Award.
🎤 Opening Remarks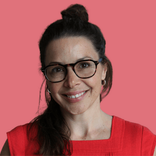 Gina Patterson
Chief Programs Officer @ Venture for Canada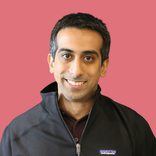 Arif Khimani
President & COO @ MobSquad
🌎 Our Work-from-Anywhere Future: A Fireside Chat with Harvard Business School Professor Prithwiraj Choudhury
FiresideChat

—
The global pandemic has forever changed the future of work and has made remote work a standard practice for most organizations. While companies are experiencing many benefits from having a distributed workforce, like access to global talent and lower real estate costs, they are also facing unique challenges, such as how to maintain a strong culture and how to build working relationships virtually. In fact, many companies are mandating a return to work, either through a hybrid model or by expecting teams to return to offices full time.
Join MobSquad President & COO Arif Khimani and Harvard Business Professor and thought leader on remote work Prithwiraj Choudhury as they share best practices and lessons learned from their work with and research of organizations navigating a work-from-anywhere future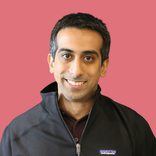 Arif Khimani
President & COO @ MobSquad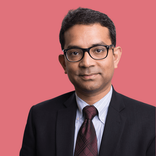 Prithwiraj Choudhury
Lumry Family Associate Professor @ Harvard Business School