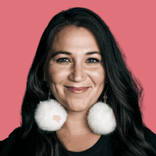 Shani Gwin
Shani is the founder of pipikwan pêhtâkwan, an Indigenous owned and operated company focused on elevating Indigenous voices and their stories.
Shani is a sixth generation Métis. She's a member of the Cunningham and Ferguson Clans and a descendant of the Michel First Nation.
Shani has over 13 years of professional communications experience working for government, private and not-for-profit organizations. She has led communications on high profile initiatives, issues and media events including: Indigenous Ward Renaming in Edmonton, the Protect Our Elders campaign during COVID-19, the grand opening of Fort Edmonton Park's Indigenous Peoples Experience, Secret Path Live for the Downie Wenjack Fund, and several infrastructure projects and initiatives for Alexis Nakota Sioux Nation.
Since starting the company, Shani has built a reputation for building capacity in others and creating transformational change in communities, organizations, and people. Her enthusiasm is contagious. Shani is adept at putting her thoughts into words to build a culture and "breathe life" into the organization. Shani is driven by the people she surrounds herself with. She is motivated by the women-led team who support pipikwan pêhtâkwan.
Shani leads with love, kindness, integrity, and genuine humility. At the same time, Shani's tenacity brings a critical lens and a strong voice instrumental to creating positive change. Her constructive approach aims to inform, challenge colonial cycles and structures, and build bridges to lift the voices of Indigenous, Black and People of Colour. Shani's calm demeanor lends itself to her expertise in strategic communications, issues management, and crisis communications.
4️⃣ High-Risk, High-Reward: Getting the 4-Day Work Week Right
Panel

—
9-5 = 4. Join us for a groundbreaking discussion on revolutionizing the way we work. Learn how transitioning to a 4-day workweek can not only improve the well-being of your employees, but also drive business success. Gain a unique perspective on the decolonization of work and leave with practical tips on how you can implement the 4-day workweek in your business.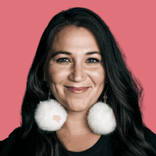 Shani Gwin
Founder @ pipikwan pêhtâkwan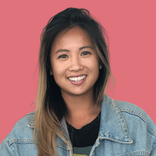 Thi Dao
Partnerships Manager @ Future of Good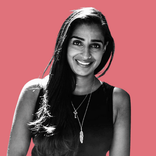 Krishna Mann
DEI Leader @ Entertainment & Tech