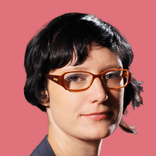 Angelika Seeschaaf-Veres
Angelika Seeschaaf-Veres is a researcher, innovation & foresight leader, co-founder of Radical Norms innovation & foresight consultancy. She is Associate Professor in Design & Grad Studies at OCAD University. Her current research, funded by the Canada New Frontiers Research Grant, uncovers the intersection of the Future of Work, A.I., and statistical Bias, creating scenarios and inclusive design strategies.
🤖 How is AI Transforming the Future of HR?
Panel

—
Unlock the potential of AI in HR and discover its transformative impact on the industry. From the fascination of AI-powered systems like chatGPT to the fear of potential biases, join us to stay ahead of the curve in today's rapidly evolving HR landscape.