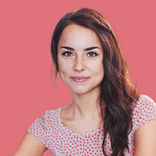 Anya Klimbovskaia
Anya Klimbovskaia is the COO & Co-founder of Diversio, a technology company that leverages data to analyze, improve, and track diversity and inclusion in the workplace. Diversio works with companies across the world ranging from household names such as Unilever and Heineken to multinationals like BCI and Accenture.
🤖 How is AI Transforming the Future of HR?
Panel

—
Unlock the potential of AI in HR and discover its transformative impact on the industry. From the fascination of AI-powered systems like chatGPT to the fear of potential biases, join us to stay ahead of the curve in today's rapidly evolving HR landscape.