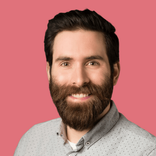 Eric Hutchinson
Eric is an HR Professional specializing in workplace technical integration and change management.
🤖 How is AI Transforming the Future of HR?
Panel

—
Unlock the potential of AI in HR and discover its transformative impact on the industry. From the fascination of AI-powered systems like chatGPT to the fear of potential biases, join us to stay ahead of the curve in today's rapidly evolving HR landscape.