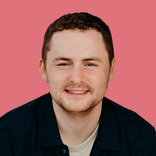 Joshua Goodfield
Joshua Goodfield is the Executive Director of VC Platform Global Community, the largest dedicated group of platform professionals in the venture capital industry. The community proudly boasts 1,700+ members across 740+ funds, in 40+ countries, representing $1.7T+ in AUM.
Joshua serves as a Board Member of the Young Canadians in Finance group in Toronto and is a Member of the Banff Forum. He previously led global expansion and growth at the C100, where he built chapters of global Canadian tech leaders in New York, Los Angeles, London and other global hubs. In his early career, Joshua held roles at the Canadian Urban Transit Research & Innovation Consortium and at the United Nations in Bangkok.
Joshua is an alumna of Queen's University and Toronto Metropolitan University. He currently lives in Toronto with his partner and their mini Bernedoodle.
🤑 Money Talks: What is Your Compensation Package Saying?
Panel

—
Ready to cash in on the secrets of compensation packages? From salary to benefits, equity to bonuses, our panel of trailblazers will decode what your package is really saying about your business – and help you make cents of it all!