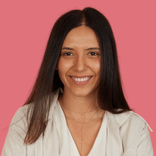 Juanita Lee-Garcia
Juanita Lee-Garcia is the Executive Director at the Upside Foundation of Canada. The Upside Foundation deploys capital from successful exits pledged to the foundation from founders and investors across Canada to social impact organizations.
Since 2018 Juanita has worked in the Canadian social impact sector across social innovation, philanthropy, equity, diversity and inclusion. Previous to her current role, Juanita was part of the leadership team at Venture for Canada (VFC) as Director of Marketing and Strategic Partnerships, where she designed and implemented strategic and tactical activities that led to raising over $25M from public and private sector funders and oversaw other revenue-generating activations, including the launch of a podcast, eCommerce stores, national conferences in addition to overseeing a rebrand, website development, and alumni relations.
She played a critical role in the 3172% growth in expenditures on charitable activities over five years, which led VFC to rank 1st overall on the Fastest Growing Candian Charities in the category of "other education" in 2021.
Juanita conceptualized and led a Future Skills Centre (FSC) funded project with executives from Shopify, the Centre for Indigenous and Innovation and Technology and BII+E. On the side, she consults Venture capitalists and Non-for-profits on creating and incorporating impact assessment and social corporate responsibility (SDG) practices tied to the sustainable development goals (SDGs) and collective impact frameworks.
Before her not-for-profit career, Juanita had a dual career in sales and academics. Previously she worked in tech at Loopio in its bootstrapped stage and retail for Aritzia across sales management roles for over nine years.
She holds a BFA from Queen's University, an MFA from Western University, and an MEd and Community Development from the University of Toronto, OISE. She has presented her academic research nationally and internationally.
Juanita is a Latinx refugee-migrant first-generation settler in Canada, an artist, and an educator interested in the intersection of innovation, philanthropy, and large-scale systems change.
🤑 Money Talks: What is Your Compensation Package Saying?
Panel

—
Ready to cash in on the secrets of compensation packages? From salary to benefits, equity to bonuses, our panel of trailblazers will decode what your package is really saying about your business – and help you make cents of it all!