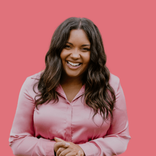 Avery Francis
With over a decade of recruiting experience, Avery has hired thousands of people for some of the world's best companies. With a specialty in high growth tech, she's worked with top startups to build out their talent strategies and bring their growth to new heights through hiring the best and brightest. Now, she's on a mission to bring that knowledge to as many companies as possible, making the hiring experience more human and enjoyable for all.
She likes to play an active role as an HR Leader to watch in the growing tech space in Toronto. Always looking to what's next, Avery works with leading startups to navigate the world of talent acquisition and build inclusive workplace cultures worth being a part of. As a champion of diversity, inclusion and belonging, she founded Bridge School as well as Bloom.
Notable Accomplishments: Top 27 HR Professionals in Canada - 2018 Top 40 Women in Tech worth following [Betakit] - 2017 + 2018 + 2019 Founded DITTO [Diversity and Inclusion Talks Toronto] co-Founder of Bridge School a free code school for women and nonbinary folks looking to build their tech skills.
📅 TGIF: The 4-Day Workweek
Panel

—
Say goodbye to the 9-5 (or 6 or 7…) and hello to the 3-day weekend! Join us to learn how to implement the 4-day workweek at your business, without sacrificing your productivity. Get ready to transform your company culture, attract top talent and stay ahead of the competition.