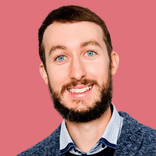 Joe O'Connor
Joe is the Director and Co-founder of the world's first Center of Excellence in Work Time Reduction, a new global initiative that has been launched in partnership with leading people-first transformation company Curium Solutions.
Previously, as the CEO and global pilot program manager of 4 Day Week Global, Joe led the design and implementation of four-day week trials all over the world, supporting over 200 employers and 10,000 employees to make the transition to reduced-hour, productivity-focused working in 2022.
Over the past year, Joe lived in New York City as a visiting research scholar with Cornell University, leading a research project on work time reduction. He is now based in Toronto, where he heads up Canadian operations for Curium Solutions in addition to directing the Work Time Reduction CoE.
Joe is also formerly the chairperson of the Four Day Week Ireland campaign, having founded the coalition in 2019, where he developed the world's first four-day week pilot program and research project in 2021.
He has been active on the issue of working time reduction since 2018, when he organized a major international conference on 'The Future of Working Time'.
📅 TGIF: The 4-Day Workweek
Panel

—
Say goodbye to the 9-5 (or 6 or 7…) and hello to the 3-day weekend! Join us to learn how to implement the 4-day workweek at your business, without sacrificing your productivity. Get ready to transform your company culture, attract top talent and stay ahead of the competition.